Tag: CFO
People Moves
Northern Trust's current CFO of the wealth management business will take on the group CFO role next year.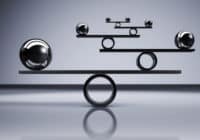 The traditional COO and CFO roles at alternative investment managers no longer exist as they are now required to be technological, compliance and investor relations experts. How prepared are these firms with the changing nature of their roles, and how are they turning to their service providers to meet these modern-day challenges?
People Moves
Daniel Schmucki will be joining SIX as CFO having held the same position at Flughafen Zürich AG since 2008.