Tag:
GC
Fund Administration
The relatively consistent scores signals how hedge fund administrators are still focused on their core service provision.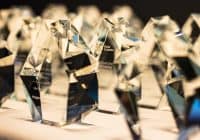 Custody
Global Custodian takes a deep dive into the nominees for its Editors' Choice awards at this year's Leaders in Custody event, next up: the candidates up for Best Asset Servicing Project.
Custody
Fund admin and PB accolades joined by new Editor's Choice and private equity awards and this year's lifetime achievement award.