Tag: fund accounting
Fund Administration
The partnership reflects the rise of 'shadow' fund administration, with an independent third-party providing oversight and validation of fund accounting.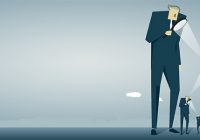 Fund Administration
Eileen Murray, co-CEO of Bridgewater Associates, helped launch the industry's first dual-outsourcing model using two custodians. Joe Parsons speaks to Murray about how the world's largest hedge fund has utilised this model.
Fund Administration
The go-live completes a three-year project of migrating DWS's real estate portfolio, representing one of the industry's largest fund conversions to a new platform.