Tag: endowments
Fund Administration
Citco Institutional Services will provide new range of services aims to relieve legislative and regulatory pressures on institutional investors.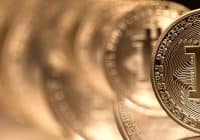 Market Infrastructure
A survey conducted by Global Custodian, The TRADE Crypto and BitGo has shown that endowments are investing in crypto-assets and funds, with 94% stating they invested either directly or through a fund in 2018.
Custody
Foundations, endowments and public pension funds lead the charge into ESG strategies.