Global Custodian is delighted to announce the shortlist for its Industry Person of the Year award for 2021.
First started in 2017, the award recognises four individuals who have made a significant impact on the securities services industry over the past 12 months. The ultimate winner will be decided by our global audience during our Leaders in Custody Awards week starting on 7 June.
This year's shortlist sees nominees from global custody banks BNY Mellon, JP Morgan and State Street, joined by the head of BlackRock's Aladdin – a platform which has been the talk of the industry over the past year.
Just making the shortlist out of the many, many thousands of senior executives across the securities services industry is an accomplishment, so Global Custodian would like to congratulate all of this year's nominees.
You can vote during Leaders in Custody Week which begins 7 June and will be accessible via this link from 08.00 BST.
Below are profiles of all those shortlisted:

Caroline Butler, global head of custody, BNY Mellon
Caroline Butler's move from JP Morgan to BNY Mellon was the biggest story of 2020 – literally. News of Butler's switch was the most read article of the year on Global Custodian as she swapped organisations to land the role of global head of custody at BNY Mellon.
Living up to the hype, Butler has wasted no time at all in making an impact during her first year. Butler has worked on new launches, partnerships and she has even taken up a role on the board of the International Securities Services Association (ISSA).
Atop the list has been the launch of BNY Mellon's new unit dedicated to building the industry's first integrated multi-asset digital custody and administration platform to cater for the rapidly evolving digital assets space. 
"The offering we have designed is not separate to our traditional offering, as it is fully interoperable with our other capabilities across collateral management, issuance services and securities lending," Butler told Global Custodian when the announcement occurred.
"We view it as an obligation to offer this service, and this asset class is becoming more mainstream alongside traditional assets. Clients don't want to have bifurcated services that doesn't come with the same amount of trust which they have put into BNY. It is important that we build that bridge between the old and new and have a fully-embedded service across the two platforms."
As part of a team led by Roman Regelman – a previous nominee and noted innovator in the custody space – Butler has applied her experience in leading product strategy and working with key stakeholders across asset servicing, as BNY Mellon continues to transform its global custody business with a focus on digitalisation, new markets, and modernised custody platforms.  
Elsewhere, the custodian also partnered with Financial Recovery Technologies (FRT) to address the growing demand for better governance solutions associated with shareholder litigation monitoring and recovery. The collaboration will enable BNY Mellon's clients to access FRT's suite of class action solutions, including non-US and antitrust litigation.
"As securities class actions become more complex on a global level, our strategic alliance with FRT provides clients with automated solutions that are designed to quickly adapt as industry complexity grows," Butler said of the launch. 
Butler joined BNY Mellon from JP Morgan where she was head of global custody product for the Americas, which included leading the development of the US bank's exchange traded fund (ETF) servicing business. During her 18 years with JP Morgan, she also served as head of global clearing and collateral product development.
Donna Milrod, executive vice president and head of global client management division, State Street
When Donna Milrod joined State Street at the beginning of 2019, she was faced with the mammoth task of managing its largest global clients and changing the way it manages those relationships. During this time, continued industry headwinds such as margin compression and weaker markets had resulted in back-to-back declines in State Street's asset servicing business.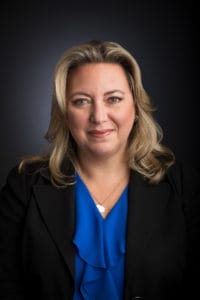 Following Milrod's appointment, one of the first objectives was to see how to not only simplify these relationships, but to also transition them into strategic partnerships, working with them to take on more of the operational burden from asset managers, pension funds and insurance companies.
Soon after, State Street announced it would adopt a new approach to its biggest clients through a senior executive client coverage model, with the aim of delivering a full front-to-back-office service. It would also include a new pricing committee, evaluating pricing decisions and their impact across the bank.  
This approach soon paid dividends, and under Milrod's leadership, State Street has implemented a new client on-boarding process, enabling it to take on large tranches of business from new mandates.
Over the course of last year, State Street signed multiple lucrative renewals with large asset manager and owner clients, including William Blair, Neuberger Berman, Glenmede Investment Management (GIM), Ping An Overseas Holdings (PAOH), Protective Life, NEST Corporation, and Aberdeen Standard Investments. State Street also announced several high profile servicing agreements with several ETF issuers to provide ETF servicing for several non-transparent ETF launches with Water Island Capital, T.Rowe Price, Fidelity Investments as well as Natixis.
With her focus now on both State Street's asset manager segment and global clients division, Milrod's role is to figure out the bank's value proposition and to bring the best of State Street to these clients.  
Just five months into the year, State Street has signed three new major deals with Vontabel Asset Management, Invesco US and M&G Investments. While State Street would deliver its flagship State Street Alpha platform to each of these major firms, Milrod has ensured each mandate would deliver not only the size and scale of its global custody business, but also the flexibility and optionality to meet the individual nuances of these large clients. For example, on the deal with M&G Investments, State Street announced it will administer middle-office services on Aladdin, demonstrating how the firm provides clients the benefit of choice regarding their front and middle-office systems. 
State Street has also expanded its new pricing model to a wider range of clients – those between $50-100 billion in assets under management – to take advantage of its packaged offering that includes custody, accounting, middle-office and front-office services. 
Going forward, Milrod's efforts will be focused on continuing the bank's Alpha journey and to offer a nimble service in multiple asset class categories, including mutual funds, offshore funds, ESG funds and even digital currencies.  
Sudhir Nair, global head of Aladdin, BlackRock Solutions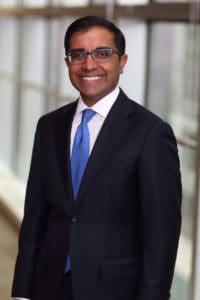 Five years ago, Global Custodian referenced BlackRock's Aladdin in a securities services story for the first time. It was in relation to JP Morgan connecting to the platform in order to benefit its custody clients who were already using the industry's most-used risk and portfolio management system. The story opened with news that JP Morgan was developing its middle-office outsourcing services, and the mention of a partnership with Aladdin came eight lines later.
Few could have predicted that this agreement would be the first domino to fall in a ripple effect that sparked the dominant global custody trend of the next half-decade.
In the new era of custody, a front-to-back office model that provides cost efficiencies, data benefits and an open architecture service for clients has become essential. Filling the front-office aspect – and now increasingly the middle-office too – for the majority of the top tier custodians has been BlackRock and its Aladdin platform. At the helm of this business which has been partnering with custody's finest is Sudhir Nair, global head of Aladdin for BlackRock Solutions.
"Several years ago, we saw an opportunity to modernise the way clients interact with asset servicers," Nair told Global Custodian last year. "We came up with Aladdin Provider as a way to transform the investment operating model by bringing asset managers and custodians closer together to have a tighter integrated workflow."
Under Nair's guidance, Aladdin stepped up a gear with its custody integrations and partnerships over the past 12 months. Since April 2020, BlackRock has partnered with BNP Paribas Securities Services, Citi, HSBC, Northern Trust, Standard Chartered, and worked with both BNY Mellon and State Street on middle-office services. It's been quite a year on the agreement front, to say the least.
Many of these agreements are aimed at overcoming inefficiencies in the exchange and analysis of important front and back-office data for asset managers. 
"The current state of the industry is still very inefficient, forcing a lot of manual work and unnecessary reconciliation. There are also inconsistent data processes, and a lot of non-digital ways to transmit data, resulting in thousands of calls, emails, faxes, spreadsheets etc, with instructions to downstream providers," Nair explained. 
"Aladdin Provider is about bringing a standard to investment operations, working in partnership so that there is consistency across the board allowing providers to get closer to their clients."
As front-to-back offerings have become the biggest story within the global custody world, BlackRock, Aladdin and Nair have played leading roles. With the trend breathing life into a struggling model, one could even call BlackRock the unlikely hero of the custody world.
Global Custodian wrote the following of the asset manager's ascent within the securities services world: "With the battle lines drawn, front-to-back is now the name of the custody game and mandates are being won and lost on custodian's offerings in this department. In fact, put simply, if you are a custodian in an RFP for a client which uses BlackRock's Aladdin and you have not partnered and/or integrated this platform into your offering, you are unlikely to stand a chance of winning that mandate. It's as simple as that."
Naveen TV, managing director, product development in securities services, JP Morgan
Over the past two years, JP Morgan has undergone a comprehensive programme to integrate its custody business with the investment operations platforms used by its buy-side clients. As a managing director for JP Morgan Securities Services and head of extended enterprise, Naveen TV has played a fundamental role in this effort.  
Naveen's role has been to implement a best-in-class operating model for one of the industry's top businesses, while also overseeing its data platform and strategy.
To do this, JP Morgan has established several key partnerships with the likes of BlackRock Aladdin, Bloomberg AIM, and most recently SimCorp, to transform the way its buy-side clients consume post-trade data. Through these partnerships, mutual clients will be able to consume JP Morgan's custody data within the investment operations platform of their choice, without the need to run dual processes.
"One of the hardest challenges to solve in the streamlining of buy-side processes is interoperability with securities services providers," said Naveen TV following the Bloomberg partnership last year.  
"This true integration gives our buy-side clients better management of transaction data, frictionless workflows and real-time lifecycle transparency, which provides significant value across the front– and back–office. This solution has the exciting potential to evolve the operating models for many buy-side clients as they harness new efficiencies." 
In JP Morgan's most recent alliance with SimCorp, Naveen highlighted the custodian's aim to tackle costly fragmented investment and post-trade processes that contribute to operational risk such as high trade settlement fails.  
"Many buy-side firms do not have the infrastructure to collect data on the full trade lifecycle in one place. Now we are providing that custody and middle-office data elements with SimCorp Dimension. Mutual clients can stay in their platform and get JP Morgan's interoperated data, all in the format they are comfortable with," explained Naveen in May. 
"If we can give real time information and tell them what action they need to take, or don't have to take, that eliminates a huge number of inefficiencies relating to dual platforms and dual reconciliations between our firms." 
Elsewhere, Naveen has also overseen JP Morgan's initiatives to deliver real-time data to clients through the adoption of new FinTech solutions. 
These have included an extension of its partnership with AccessFintech to offer a real-time payment status and workflow solution for buy-side firms, while JP Morgan also worked with New Jersey-based start-up Saphyre to digitise and automate the custody account opening process, a function that had previously been very paper-based and manually driven.