Co-head • Prime Brokerage • J.P. Morgan • New York •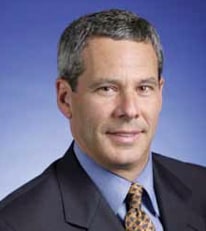 "The paradigm of how the industry operates is being dramatically altered," Lou Lebedin says. Strong words, perhaps, but for Lebedin, co-head along with Andrea Angelone in London, of J.P. Morgan's prime brokerage business, the changes have been witnessed first-hand. Lebedin came to J.P. Morgan from the late Bear Stearns' global clearing services division, where he served as CFO then COO before becoming head of the prime brokerage business. So perhaps he's better situated than most to react to the rapid-fire changes in client demands, competitor shifts and regulatory waffling. 
"Fifteen, 16 months ago, after the Bear Sterns meltdown, prime brokers didn't know how the competitive landscape would manifest," he says. Now, among other things, prime brokers are dealing with radically changed service level expectations from their hedge fund clients. "We're spending a lot of time making it clear what the expectations are on both sides." 
For hedge funds, some of the changes in expectations have come from unexpected places. Lebedin says the changes in the regulatory landscape have been unexpected because they've lacked transparency, such as the abortive attempts at curbing short selling and the borrowing of financial stocks. It wasn't a changed hedge funds anticipated-"I'm sure when hedge funds were doing their analysis they didn't expect the regulatory environment would impact their strategies"-but one that Lebedin and his prime broker colleagues have had to deal with. 
Not that Lebedin is worried. Since J.P. Morgan absorbed Bear Stearns, Lebedin is now holding a stronger hand with his clients. "Obviously J.P. Morgan's balance sheet and credit quality combined with delivery of services through a self-contained securities clearing entity provides greater confidence to our funds. With all that going on, we're pretty excited about what that means."