Managing Director and Head of Prime Brokerage • Jefferies & Company • New York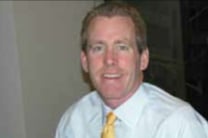 "I feel better every day," Glen Dailey says. It's not an attitude you might expect these days from someone on Wall Street. But, Dailey says, "My experience is that the worst times on Wall Street have preceded the best times for prime brokerage."
Dailey's work in prime brokerage has gone from something that, in the 1980s, was barely known to most people, to today's environment, where the president mentions hedge funds in speeches. "It's certainly been amazing how things have grown out of it," he says, "the fund of funds business and the structured products business." He's helped move that growth along over the years, such as by starting the first "hedge fund hotel" at Furman Selz in the mid 1980s' reducing the risk and expense of starting a hedge fund' and launching the first prime broker Web site at Montgomery Securities.
Dailey continued to lead the prime brokerage business when Banc of America acquired Montgomery Securities in 1995. In 2006, he led a six-person defection to Jefferies, the investment banking and institutional securities firm, to build its prime brokerage business as he had done at Furman Selz, Montgomery and Banc of America.
"I started doing this before it was even prime brokerage," Dailey says. "I started this in 1983 and there were probably 200 hedge funds in existence at that point in time. Now they've become the dominant player in the market." It's a transition Dailey has been key in making a reality.