Head of Sales, Marketing, Product and Strategy ● EMEA ● Northern Trust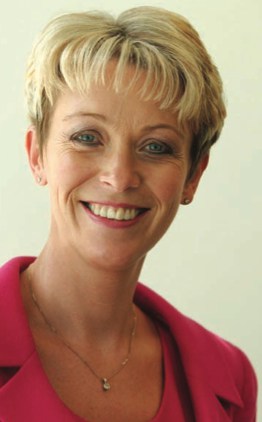 "When I first told friends and family that I was going to work for a global custodian they either didn't know what it meant, or they thought, 'What a dull, backwater business.' I think they imagined us in a vault counting coupons," says Northern Trust's Penelope Biggs with a chuckle.
Today, though, the industry has lost a lot of that perceived triteness. As the head of sales, marketing, product and strategy for Northern Trust in Europe, the Middle East and Africa, Biggs oversees the distribution of the bank's asset servicing and asset management products to institutional and high-net-worth investors throughout the EMEA region as well as heading up Northern Trust's efforts to help clients with their needs in global retirement offerings.
It's a role where she's seen securities services' ugly duckling become something of a swan. As the global securities services landscape has exploded in scale and deepened in complexity, clients have come to rely on custodians for the technical and market know-how to service their ever-more complex portfolios. And while market turmoil has wrecked havoc on the new "exotic" offerings and unraveled shaky schemes, it's had the opposite effect on an old dowager of securities services like custody. "As soon as you have something dramatic happen in the market, it escalates the need for those safer, more mundane functions," Biggs says.
Before her current role, Biggs had stints in the Northern Trust's global business development and asset servicing division as well as the corporate and institutional services division for EMEA. She has also been responsible for Northern Trust's business in London, Luxembourg and Dublin.
She worked in sales and relationship management capacities at Barclays Global Securities Services, Midland Securities Services and Chase Manhattan before joining Northern Trust.
The turmoil the industry has endured has, however, caused clients to clamor for something new: people. Specifically, Biggs says, clients are looking to work with people and organizations where they can build long-lasting and all-around more complex relationships. For example, some clients have come to her to help them devise 5- or even 20-year strategies. It's becoming a more interwoven, more multi-product landscape. "I'm not sure [the future] will be mega-dramatic, but it will be an evolution," Biggs says. "This is a good old stable business, and I hope it stays that way for years to come." –EH