Global Custodian has announced its third Industry Person of the Year award shortlist, naming four individuals from the securities services industry who have gone above and beyond in 2018. 
The shortlist for the award is our most diverse, with candidates from a global sub-custodian, a global custodian, a market infrastructure and a FinTech firm.
After seeing over 6,000 votes cast in a single day, it was Citi's Pervaiz Panjwani that took home the coveted prize last year. 
The honour will once again be the headline award handed out at Global Custodian's Leaders In Custody 30th Anniversary event, being held on Thursday 28 March in London.
:
The winner will be decided by a live vote on the evening of the Leaders In Custody event. Here is this year's shortlist: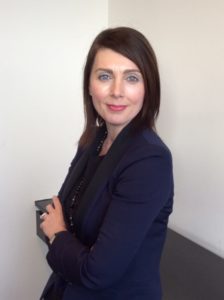 Maria Cantillon
Executive Vice President, Head of Sector Solutions, EMEA – State Street
Maria Cantillon was promoted in June last year to head of sector solutions for Europe, the Middle East and Asia (EMEA), a division responsible for $7.2 trillion of assets. She is now leading the division's sales strategy, M&A and large-deal activity across all of State Street's client sectors.
Prior to this role, Cantillon was the global head of alternative asset manager solutions, where she was responsible for driving global sales and client relationships across State Street's hedge fund, private equity, offshore and real estate fund administration businesses worldwide.
Her division has been focused on deepening its asset owner, asset manager and alternatives client base in the region, which has been a core driver for State Street's EMEA revenues. She now sits on the 22-strong EMEA management committee.
Her elevation through the ranks at State Street has been a testament to her hard work, along with her position as one of the custodian's most prominent spokespeople on business and equality issues.
State Street has been a leading voice in the gender equality and diversity debate over the past 12 months and beyond. Most recently, it brought its 'Fearless Girl' statue – which depicts a defiant girl staring down the Wall Street bull – to London. 
Cantillon has been one of the key drivers in furthering State Street's positive impact agenda. Last year she was named a Champion for Women, is State Street's Ambassador to the 30% Club, and a part of the Senior Women's EMEA-wide Female Mentoring club.
Fiona Gallagher
Global Head of Securities Services and Chief Country Officer Ireland – Deutsche Bank
Deutsche Bank restructured its securities services division at the beginning of last year, after its global head of the unit stepped down in December 2017. The bank decided to look internally, and in April appointed its head of global transaction banking for Ireland, Fiona Gallagher, to the role.
Gallagher now carries out both roles, responsible for its 750 staff in Ireland, which includes Deutsche Bank's data analytics centre of excellence, and the global securities services teams across Europe, Middle East, the Americas and Asia-Pacific. As an early goal of hers, Gallagher has sought to align the data divisions more closely to securities services, in order to further its digital transformation agenda.
Gallagher is a Deutsche Bank veteran of nearly 15 years, having also led institutional cash and securities services for EMEA for three years.
As global head of securities services, Gallagher has been an advocate for 'Smarter Custody', using new technologies and partnering with external providers to deliver enhanced data services to clients.
Under Gallagher's leadership, Deutsche Bank is also looking to take on the FinTech community head-on with a new analytics tool, allowing it to analyse millions of lines of securities transactions data on a daily basis. Deutsche Bank's next aim for its data analytics services is to address settlement fails, as the impending Central Securities Depository Regulation (CSDR) looms. Under Gallagher's leadership Deutsche Bank has sought to break the mould of custodian banks being too big and complex to change with innovation at the forefront of its future plans.
Valerio Roncone
Head Product Management & Development – SIX
One of the groundbreaking market infrastructure launches of 2018 was undeniably the SIX digital asset ecosystem, at a time when a new financial phenomenon was trying to find its place in the capital markets. SIX Digital Exchange was announced in July, as the first fully integrated trading, settlement and custody framework for digital assets from a market infrastructure provider.
Roncone told us during the year that while SIX weren't keen on the term 'crypto' they accepted it was the language of the media. But essentially, what SIX did was create an integrated infrastructure for the digital asset value chain, addressing the divide between existing trading and post-trade activity and the emerging frameworks for the burgeoning crypto investment environment. 
As the face of the launch and the brains behind the initiative, Roncone has been the spokesperson for SIX Digital Exchange (SDX) over the past 12 months, as the initiative gained momentum and industry backing.
One piece of feedback we heard upon the launch of SDX was that it was 'great that someone like SIX has taken the lead and tried to work on answers that we as an industry do not have'.
Roncone's work has not stopped at the announcement of the exchange, as he and SIX have continued to look to the future with ambitions of tokenising both new and existing assets – creating an entirely new way of trading and raising finance.
Whether cryptocurrencies have a future in the capital markets or not, SIX has proven that the underlying technology and the notion of tokenisation will shape the future of the securities services industry.
Guido Stroemer
Founder and CEO – HQLAx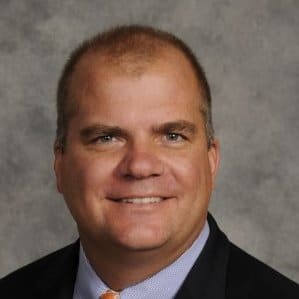 As the phrase goes, 'necessity is the mother of invention'. After spending 18 years working in securities lending and financing positions at UBS, Guido Stroemer switched to entrepreneurship with a new initiative aimed at revolutionising collateral mobilisation. The genesis of the project came from Stroemer's time as global head of repo at UBS where he spotted inefficiencies and an opportunity to improve the collateral mobility process.
Aptly-named HQLAx, essentially the idea was to create digital collateral records which represent an ownership stake in baskets of securities which are easily transferable between custody accounts without the physical movements of assets.
Built using R3's blockchain technology the project quickly gained the backing of six banks, including UBS, Goldman Sachs and CIBC.
It was in 2018 however, that HQLAx made enormous strides. In March, HQLAx completed the first live securities lending transaction settled using R3's Corda blockchain platform. In the transaction, Credit Suisse and ING swapped baskets of securities of value €25 million using the HQLAx Corda-based collateral lending application.
In a year of milestones, the next one came thick and fast for HQLAx. Just weeks later it was announced that it would team up with one of the capital markets largest infrastructure groups in Deutsche Boerse, propelling Clearstream into a pivotal role for the future of the project.
As the project nears launch, more partners appear to be on the horizon, and Stroemer's inclusion in our Industry Person of the Year award is a nod to a blockchain project actually coming to fruition and gaining backing in just a couple of years.