Tag:
mark mobius
Asia
Emerging markets expert sees opportunity in active management and discusses potential of India, Nigeria, Kenya and Egypt.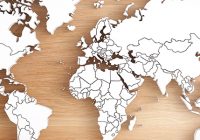 Are distinctions between developed, emerging and frontier markets still useful? asks Richard Schwartz, as Global Custodian prepares to publish its annual emerging markets survey.
Custody
The launch of the outsourcing trading service for asset owners and asset managers made Northern Trust the first custodian to take on certain buy-side trading functions.