Tag: CSDs
Regulation
Global Custodian looks at the recent MOUs' between the UK and EU financial regulators and their implication for securities markets.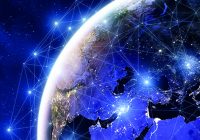 Securities Review
Joseph Lubin describes CSDs as "conceptual construct" that can take a decentralised form, forcing Euroclear to defend their role.
Market Infrastructure
VP Securities and VP Lux confirm client readiness, while Euroclear says migration is on track.