Custodians, central securities depositories (CSDs) and market participants have all learnt valuable lessons in the opening months of the Settlement Discipline Regime, according to Matt Johnson, director in DTCC's digital strategy and platform management.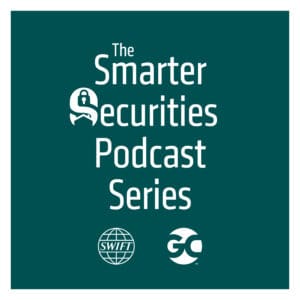 Speaking on Global Custodian's Smarter Securities podcast, in association with SWIFT, Johnson explained how it became clear very quickly following the introduction of the regulation that there were still parts of the post-trade infrastructure that still weren't ready. 
"We saw some CSDs not being able to calculate penalties, different custodians taking different views of providing daily fail data to their participants, and having no real unified, standardised way of that settlement network providing trade status messaging," said Johnson. 
"I think the biggest changes were buy- and sell-side firms really interrogating their processing models to understand where these gaps were, and that led to a broad reduction of automation, which is a good thing." 
The rules, which came into force on 1 February, enforce penalties for failed trades.  
The levying of cash penalties is designed to improve settlement discipline by encouraging market participants to settle trades in a more timely fashion. 
The penalties range from 0.5 bps (basis points) to 1 bps depending on the nature of the financial instrument involved and apply to securities which are either traded on an EEA exchange or cleared in an EEA central counterparty clearing house.  
Under the rules, central securities depositories (CSDs) are entrusted with imposing the cash penalties on the counterparty responsible for the failed trade. If the trade has failed because of an error further down the settlement chain, then the CSD participant is within their right to pass down the costs of such penalties to the at-fault entity(ies).  
The podcast with Johnson addressed settlement efficiency, along with the use of unique transaction identifiers (UTIs) and automation. On the latter, Johnson opined: "The biggest takeaway is that post-trade participants are asking themselves how they reduce as many manual processes as possible." He added his surprise to anyone not considering automation given the barriers to entry are now so low.