Rajen Shah has been one of the leading voices within the capital markets industry when it comes to improving organisational change, creating new and sustainable revenue streams, and driving cultural change. Shah has strategically prioritised State Street's revenue streams by investing in value added services that furthe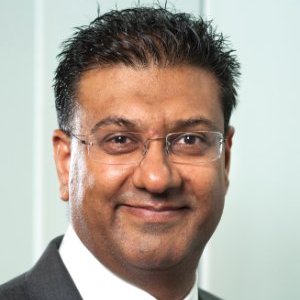 r improve the overall client experience.
Such endeavours have resulted in some impressive year-on-year growth in assets of: 83% in enhanced custody, 23% in eFX, 21% in emerging markets trading, and 78% in Fund Connect.
Outside of day-to-day business activities, Shah sees engaged employees as an imperative to the success of the business, as part of this he has led an assessment of State Street to consistently improve the firm's general culture.
He also takes the development and nurturing of talented individuals seriously, and is a mentor for State Street's internal management fast track program for future organisational leaders.
Outside of this, he is the executive sponsor for State Street's NextGen network, focusing on developing the careers of ambitious millennials; and is also an external mentor for members of the 30% Club, an industry organisation focused on encouraging better leadership and governance through promoting gender diversity within management positions in the City.
In his personal time, he enjoys organising annual events to raise funds for charities close to his heart.