Global Custodian was delighted to honour Todd Gibbons, a stalwart in the securities services industry and for BNY Mellon, with a Lifetime Achievement Award during Leaders in Custody 2023 last night.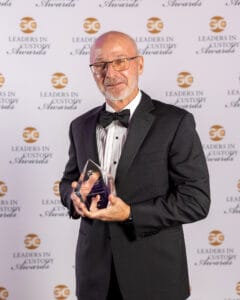 Throughout his 36-year career with the custodian, Gibbons played a transformative role in the bank's development and culture, being described as a true leader by his peers.  
Joining what was then The Bank of New York in 1986, Gibbons held a number of management positions in the capital markets business, including head of global treasury, with responsibility for asset and liability management, funding, money market trading, swaps and derivative products. 
He then took on the role of chief risk policy officer before becoming the chief financial officer in 2008 – a position which he held for nine years. In the years following, Gibbons served as vice chairman, CEO of clearing, markets and client management, overseeing various functions of the organisation, including both the Pershing and Markets businesses.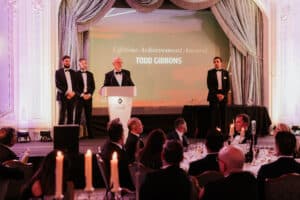 Following the departure of Charles Scharf as CEO in 2019, Gibbons assumed the role on an interim basis before being confirmed on a permanent basis in 2020. He led the organisation through the challenges and complexities of the Covid-19 pandemic and has fostered a culture of innovation which led to 37 new fintech partnerships during his tenure – a number which has since been built upon, extending Gibbons' legacy. 
"It has been an honour working for BNY Mellon over the last 36 years, in part because I firmly believe in the company's core mission and the value our services bring to clients and society," said Gibbons, at the time of his departure. "As I reflect on my career at America's oldest bank, BNY Mellon, I am filled with immense pride for what we do for our clients, the financial system and for each other. 
"I joined this company with appreciation for its storied history, exceptional culture and crucial role in the global financial system. During my tenure, BNY Mellon grew and evolved into a market leader and innovator. 
"To everyone at BNY Mellon – thank you. It's been the honour of a lifetime."