Founder of Paddock Consultancy, former Global Chief Executive Officer for Apex Fund Services.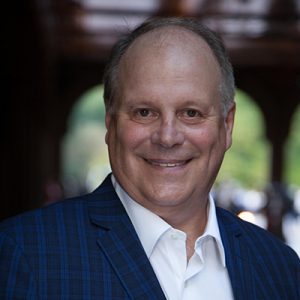 Updated: Bill Salus is the Founder of Paddock Consultancy, former Global Chief Executive Officer for Apex Fund Services. His responsibilities included the day-to-day running of Apex globally and executing on all strategic initiatives; including expanding Apex's global presence and product suite. Bill has over 30 years of experience in sales, management and consulting in the global investment and financial services industry, including holding operating positions throughout Asia. Bill was EVP at PNC Global Investment Servicing (formerly PFPC) responsible for new business across fourteen business lines and was on the management team which engineered the sale of PNC GIS to BNYMellon. He also held senior positions at PNC Global Investment Servicing, KeyCorp. Bill was a member of the ICI International Operations Advisory Committee and the ICI International Committee and was named in Global Custodian magazine's Securities Services Hall of Fame. Bill holds several Advisory Board positions as part of Paddock engagements.
Bill also serves on the Finance Committee for the Ronald McDonald House of Wilmington, DE and is a member of the Committee of Hearts, Hedge Fund Cares.
–

Interview from 2013

In 1980s Tokyo, Bill Salus spent time on some activities that few could imagine doing today-and not just his instrumental involvement with Global Custodian's first, and so far only, foreign language edition, in Japanese. When trades had to be settled back then, it was not done electronically. Instead, Salus and his colleagues had to wrap the physical securities themselves and hand them off to a courier, who would then zip through Tokyo's streets for delivery. 
What a long way the industry has come, Salus says. And it has been quite the journey for Salus, too. He spent a dozen years with Security Pacific Bank and Bank of America in their then budding international product services divisions, including posts as general manager for Japan and Far East global sales. 
He then took on a post as a managing director for institutional asset management and pension products for KeyCorp's Key Asset Management. Prior to joining PNC, he consulted for financial media, investment management, private equity and trust banking firms. Joining the firm in 2003, he now serves as chief business development officer for PNC Global Investment Servicing. 
A big part of a custodian's day in Tokyo in the 1980s was the administrative aspect of settlement because of the physical nature of securities. Today, thanks to a global settlement superstructure, all of that "trench" work is rote and automated. "Y2K created a collaborative approach to transactions processing," Salus says, because it forced custodians to re-examine their systems and become more efficient.Since then, automation and the continuing development of global settlement infrastructure have removed many of the barriers to interconnectedness and ease of doing cross-border business. But it has not come to the seemingly natural conclusion: consolidation boiling down to the "big three" global custodians.
Salus says that is because while automation was (and is) happening, the investment topography was also changing. Specialists weren't automated out of the equation, but found new niches as previously unheard of concepts-hedge funds, private equity, managed accounts, over-the-counter (OTC) derivatives-rose to prominence. That's also meant custodians have become more "intimate" with their clients, he says, both in technical and investment strategy terms. "We were thought of more as vendors than as partners prior to that point," he says. 
That new partnership will face some new challenges, chief among them the growing specter of regulation. All asset classes face a growing need for greater transparency, and regulatory authorities worldwide are flexing their muscles. The push isn't necessarily just for tighter regulation in individual markets, but for global solutions. This could mean the creation of a global regulatory authority, a global "raising of the bar" through greater transparency in the American and European markets, increased harmonization among the member states of the European Union or myriad other possibilities, Salus says. The effect of any changes, however, will be a global trend toward standardization. Driven by a global regulatory "spirit," if not a global body, it will push the envelope toward increased cooperation and communication with distributors and better sales and product data and information. "The world is asking for a cross-border level playing field," Salus says. 
And in terms of regulation, the elephant-or dragon, perhaps-in the room is, of course, China. This is not just because of the impact it will have on where it invests but, perhaps even more important for custodians, the infrastructure it creates. But at least the possibility of custodians reverting back to motorbike deliveries through the streets of Shanghai is no longer on the table.