UBS Australia has opted to use FNZ's leading post-trade processing engine, Syn~Ops, to upgrade its operations technology landscape.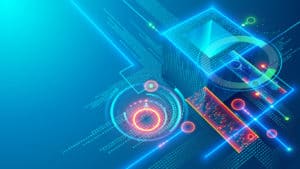 Syn~Ops is FNZ's post-trade securities processing engine, providing real-time trade and settlements processing capabilities. UBS becomes the sixth Australian firm to migrate to the platform. 
FNZ said its platform will enable UBS to further optimise its operations through the ability to add additional markets and asset classes rapidly. UBS will continue to rely on FNZ to ensure that its operations scale efficiently as volumes increase over the coming years. 
Scott Hanlon, head of Australia operations at UBS, said: "In a fast-evolving sector we wanted a modern platform for our post-trade operations. FNZ's Syn~Ops will provide us the necessary platform flexibility and scalability as UBS's volumes increase over time. 
"UBS has enjoyed a long relationship with FNZ settlement technology and regards it as best in class in the Australian market. We look forward to continuing our relationship with FNZ in the years to come." 
FNZ, the global wealth management platform, has partnerships across the post-trade space with the likes of State Street and Clearstream. 
Paul Beal, head of FNZ Capital Markets, said: "We are delighted that UBS has chosen FNZ and our Syn~Ops system to optimise its post-trade operations, further cementing our long-standing relationship. Our platform will allow the UBS team to scale and innovate its offering today and in the future, while freeing up valuable time and allowing the team to focus on its clients.