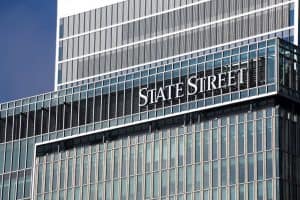 State Street is introducing a new approach to doing business with its biggest clients, including a new committee evaluating pricing decisions and their impact across the bank.
The Boston-based global custodian presented its new approach at the Credit Suisse Financial Services Forum last week, in which it highlighted its upcoming execution priorities and how it will expand its asset servicing business.
The new approach includes a "One State Street experience", a full front-to-back platform combining services from Charles River Development (CRD) and its traditional custody and fund administration business.
It will also look to implement shared goals and measures that track mutually-determined priorities, and a compensation scheme based on client profitability and total State Street relationship.
Andrew Erickson, head of global services for State Street, also highlighted in the presentation a new executive deal review committee, which will evaluate pricing decisions and the implications they will have on the firm.
The committee will consist of 13 senior leaders, it will meet at least once a month, where individual client opportunities are considered together rather on a geographic and/or business unit silo basis.
Speaking on the bank's fourth quarter earnings call, Eric Aboaf, chief financial officer for State Street, explained there has been an industry-wide pricing pressure of about 1% per quarter over the last year, resulting in "a material year-on-year downdraft in servicing fees."
Revenues from asset servicing fees fell 6.7% in the fourth quarter to nearly $1.3 billion.
The new strategy follows the recent appointment of US securities veteran Donna Milrod to lead a newly formed division focusing on its largest clients, and how the bank can delivery cross-enterprise solutions to its most global and complex clients.