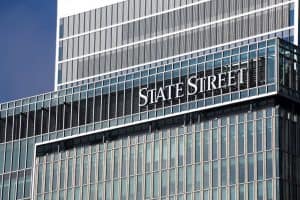 State Street has regained the position as the world's largest custodian by assets, overtaking BNY Mellon which has held the rank for three straight years.
The Boston-based custodian reported record assets under custody (AUC) of $33.8 trillion in its second quarter earnings, up 9% year-on-year and $200 billion more than its New York rival.
State Street cited "strength in equity markets, new business and higher client flows," as the reasons for growth. Asset servicing mandates announced year-to-date also totalled nearly $1.5 trillion, of which $105 billion was newly announced in the second quarter.
Assets remaining to be installed in future periods total approximately $300 billion.
However, it saw a 3% decline in servicing fees quarter-on-year to nearly $1.4 billion, and a 14% year-on-year drop in securities finance revenue of $154 million.
State Street was touted by many experts to overtake BNY Mellon as the world's largest global custodian, after achieving nearly 10% growth over the year in AUC. Meanwhile BNY Mellon's AUC increased 8% year-on-year.
The release of the results follows the announcement of its $2.6 billion acquisition of Charles River Development, which will significantly enhance their front-office service offering.
State Street also stated it expects to achieve $200 million in savings in 2018, beating its previous estimation of $150 million, through its digital technology platform Beacon.
At the beginning of the year, State Street said the bank will see around $550 million in savings by mid-2019 after it connects all of its businesses to Beacon.
"Building on the success of Beacon, we are now focused on achieving greater organisational effectiveness and streamlining to further advance the standardisation and globalisation of our business," stated Jay Hooley, chairman and CEO, State Street.