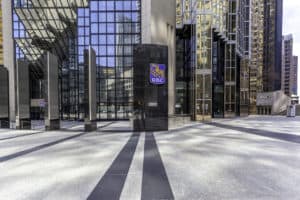 UK clearinghouse LCH has confirmed that Royal Bank of Canada (RBC) has become the first Canadian clearing member to join its RepoClear service.
LCH said that RBC, as well as Royal Bank of Canada in the Channel Islands, are now both able to access the LCH's European and UK pools of cleared debt. RBC will clear Euro debt at its Paris-based clearing house LCH SA, while the Channel Islands subsidiary will clear Sterling debt at the London clearing house.
"This platform bolsters our connections to core market infrastructure, and offers RBC additional financing liquidity to support our European client activity. RBC is committed to building on our position as a leading financial services provider and an innovative, trusted partner to clients," said Ian Williams, head of European FI repo at RBC.
LCH RepoClear provides clearing for European and UK government bonds and repos in 14 markets via an open access model. It connects trading venues and central securities depositories (CSDs) in a bid to offer clearing members with greater choice around trade execution and settlement.
"Becoming a clearing member of LCH Ltd is a core part of our strategy to enhance our direct connections to key market infrastructure providers. Clearing allows us to effectively manage our counterparty risk as well as accessing a broad range of market participants and liquidity," addded Jeremy Fenn, director of central funding group at RBC (Channel Islands).
In January, LCH said it saw record volumes across its services throughout last year. Volumes of notionally cleared index and single name CDS increased 23% in 2019 to €1.5 trillion, while cleared repo volumes grew 7% to €212 trillion. ForexClear volumes increased 5% to $18 trillion notionally cleared, of which $60.5 billion was from buy-side client cleared notional, with volumes having increased by six times from 2018.