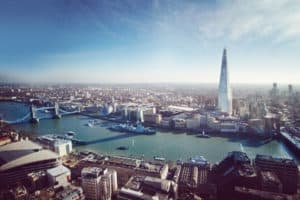 New client wins and asset inflows helped Northern Trust grow its UK pension fund business last year, with assets under custody (AUC) increasing by $72 billion.
The Chicago-based global custodian said it had recorded growth across 20 marquee client types, including both corporate and local government defined benefit (DB) pension schemes and defined contribution (DC) master trusts.
"As today's investment environment drives change and complexity, our solutions – from outsourced financial accounting and alternatives administration to  middle-office services and outsourced trading – support UK pension teams with their day-to-day investment activities, governance and risk management obligations," said Mark Austin, head of UK institutional investor group, Northern Trust.
Among one of its largest client wins last year was the UK House of Fraser Beatties and Jenners pension Scheme in November, with Northern Trust providing global custody and asset servicing to its £800 million portfolio.
The institutional investor business collectively holds more than $851 billion in AUC for more than 270 UK pension funds, which include the £46 billion Northern Pool pension scheme, a collective fund group comprising of the Greater Manchester Pension Fund, West Yorkshire Pension Fund and Merseyside Pension Fund.  
Over 2019, Northern Trust also won a series of outsourced trading and asset servicing mandates from UK fund managers.