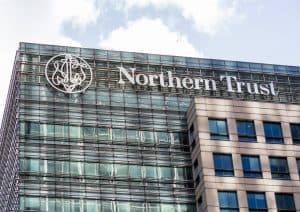 Recently launched global equity fund manager Chawton Global Investors has selected Northern Trust to provide outsourced trading and global custody services.
The deal means that Northern Trust will deliver a range of end-to-end services to Chawton Global Investors, including trade execution, matching and settlement, as the UK-based investment manager seeks to reduce costs and gain support for regulatory compliance.
"By outsourcing the entire trade lifecycle, investment managers like our client can drive cost efficiencies, facilitate regulatory compliance, reduce risk and remain competitive in today's challenging post-MiFID II environment – helping future-proof their strategy for tomorrow," said Guy Gibson, global head of institutional brokerage at Northern Trust.
Michael Crawford, founder of Chawton Global Investors, added that his firm represents a "new breed of active equity managers", with an investment philosophy focused on long-term investment in companies that achieve and sustain high returns on capital employed.
"We selected Northern Trust to support this investment approach and meet our brokerage and dealing requirements primarily because of its innovative technology platform, demonstrable expertise and trusted approach in this area, plus significant global reach," Crawford said.
Northern Trust launched its front-to-back outsourced trading service last year, combining its equities and fixed income trading capabilities with its access to global markets, trading venues and liquidity.
Known as Integrated Trading Solutions, the service marks the latest effort by custodian banks to expand into the front-office, although Northern Trust is the first to take on certain trading activities for asset managers.
"From the moment the manager knows what they want to buy, our new model takes them from execution, to clearing, to settlement, all of their middle-office activity, as well as their regulatory and oversight functions," Penelope Biggs, chief strategy officer for Northern Trust, told Global Custodian at the time of launch. "It is the traditional outsourcing model on steroids because it brings in trading and execution."