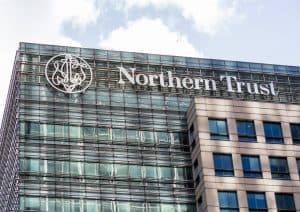 Northern Trust has been selected by Marks & Spencer Pension Trust (M&SPT) in the UK to provide a range of asset servicing solutions to its £11 billion pension scheme, one of the country's 25 largest corporate pension funds. 
Under the mandate, Northern Trust will provide global custody, financial reporting and analytical services to support M&SPT's oversight and administration of its investment strategy across its range of traditional, insurance and alternative investments. 
The solutions include specialist fund administration and analytics for M&SPT's private market portfolio, as well as delivering heightened transparency over its environmental social and governance (ESG) risk exposures through Northern Trust's ESG Insights service. 
 "We require an asset servicing provider able to support the requirements of our broad, complex portfolio of investments and adapt to the scheme's requirements as we progress through the de-risking journey," said Simon Lee, head of M&SPT and chief investment officer. "By appointing Northern Trust, we knew we were selecting a team and institution with the track record, technical expertise and long-term commitment to do that." 
Northern Trust's Institutional Investor Group provides services to almost 300 UK pension funds with collectively more than $884 billion (as of 30 June 2020) in assets under custody.  
Earlier this year, the bank reported new client wins and asset inflows helped it grow its UK pension fund business last year with assets under custody (AUC) increasing by $72 billion. 
The Chicago-based global custodian said it had recorded growth across 20 marquee client types, including both corporate and local government defined benefit (DB) pension schemes and defined contribution (DC) master trusts. 
Last year, it was appointed by the UK's House of Fraser Beatties & Jenners Pension Scheme, representing £800 million in assets for approximately 10,000 members, to provide global custody and other asset servicing solutions. 
The institutional investor business services more than 270 UK pension funds, which include the £46 billion Northern Pool pension scheme, a collective fund group comprising of the Greater Manchester Pension Fund, West Yorkshire Pension Fund and Merseyside Pension Fund.   
"As a committed partner to the retirement industry, we are delighted to support M&SPT in the stewardship of its assets. Northern Trust is focused on helping UK pensions meet the challenges of the market – whether, for example, by enabling transparency over investments, or supporting efforts to de-risk. Ultimately, we share the same objectives – of helping achieve good retirement outcomes for members," added Mark Austin, head of UK, institutional investor group, Northern Trust.