Forget everything you've read about start-ups, FinTechs and digital assets grabbing the headlines, because our top 10 stories of the year have been dominated by big, big custody moves.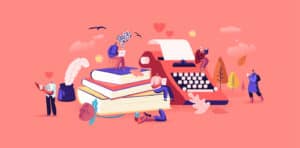 In fact, as we started compiling this list, the news of BlackRock splitting its US-domiciled ETF assets between the top four custodians – BNY Mellon, Citi, JP Morgan and State Street – became one of our most-read pieces over a single day, ever, however given its short lifespan it didn't quite crack the top 10 stories of the year. The following were all read by more than 10,000 of you with our biggest story gaining 30,000 views this year.
Without further ado, here's the first half of our top 10:

10. BNY Mellon to acquire fund technology provider Milestone Group
Who doesn't love an acquisition? Custodians dipped their toes back into the M&A pool this year through the purchase of FinTechs, and one of the headline moves of the year was BNY Mellon's acquisition of fund management technology provider Milestone Group. The deal came 18 months after BNY partnered with the firm to introduce a new suite of oversight and contingent Net Asset Value (NAV) calculation solutions.
The deal saw the custody and fund services giant bolster its digital solutions capabilities and add OCIO [Outsourced Chief Investment Officer] services, cash allocation and fair value control solutions to the existing suite of NAV solutions. 
Milestone's investment automation platform, pControl , is widely used in the fund space with buy-side clients including Generali Investments, Jupiter Asset Management and Janus Henderson. On the fund services side, administrators including Maitland, BNY Mellon and JP Morgan have implemented tools from the Group.
What the acquisition also showed that you won't see in the press release, is the monumental impact Roman Regelman has had on BNY Mellon's digital and innovation strategy in his tenure as CEO of asset servicing and head of digital.

9. Deutsche Bank appoints UK corporate banking head to lead global securities services 
What a journey it's been for Deutsche Bank's securities services unit in recent years. Read what you will into the revolving door at the leadership position, but some very talented individuals have come and gone in relatively short spaces of time as the bank flipped the role between the US and Europe. But in January, Deutsche Bank named Paul Maley, its head of UK and Ireland corporate banking, as its new global head of securities services.
The appointment of Maley returned the global securities services role back to London after nearly three years, with Deutsche Bank's two most recent heads of the business based in New York and Ireland.  
Maley, a 22-year veteran of Deutsche Bank, had served across the organisation's corporate and investment banking divisions. His time has included roles in equities, Deutsche Bank's Institutional Client Group, and he was also chief operating officer in both institutional sales as Global Transaction Banking (GTB).  
Why was this so widely read? Well, the move came in the same week that State Street terminated its long-standing global sub-custodian relationship with Deutsche Bank, dealing a major blow to the German bank's local custody business.
State Street decided to replace Deutsche Bank in over a dozen markets across Europe and Asia, and instead will use a combination of BNP Paribas Securities Services, Citi and HSBC.
8. BBH and BNP Paribas Securities Services held merger talks last year – sources 
Spoiler alert, this deal never happened. However, at the bottom of the article we did suggest that State Street might be a good fit if BBH did decide to sell [pats self on back]. According to Global Custodian sources, Brown Brothers Harriman (BBH) and BNP Paribas Securities Services held talks to merge last year (2020) but no deal was concluded, multiple sources with knowledge of the situation have confirmed to Global Custodian.  
The Boston-based privately-owned bank had been the subject of acquisition talks for a number of years, with Northern Trust also holding similar discussions in 2018 and 2019 but talks fell through on both occasions. In an interview later in the year, Bill Tyree, managing partner at BBH told Global Custodian that not a year has gone by without someone trying to buy them.
Ultimately, it was State Street who ended up buying the BBH Investor Services unit, but more on that later.
7. JP Morgan's former head of global custody takes on key EMEA role at State Street
It turns out people are very interested in moves among the big four custodians. This one was a European people move as State Street hired one JP Morgan's former top securities services executives in Europe, Chris Rowland, to its asset servicing product team as the global product head for custody and regional product head for EMEA.

Rowland spent 15 years at JP Morgan – his second spell with the bank – most recently heading up securities services in EMEA. Prior to this he was global head of custody. 

At State Street he assumed responsibility for driving an enterprise view of the bank's custody products and solutions and contributing to revenue growth by leading the organisation's product efforts in EMEA.
6. State Street to take on M&G middle-office through BlackRock Aladdin 
This was a story you simply had to click on to get the full lowdown on what happened here. State Street agreed to provide middle-office outsourcing services to UK asset manager M&G, leveraging BlackRock's Aladdin platform. 
While State Street has held a custody relationship with M&G for a decade, the extension saw the bank provide portfolio services, reference data, cash reporting, transaction management, asset servicing and recordkeeping, with the help of BlackRock.
The service model incorporated the use of Aladdin Accounting and Aladdin PDX messaging as State Street became the latest custodian to leverage BlackRock for its custody services.
As part of the agreement, it has been proposed that a number of M&G employees will transfer to State Street in London under a TUPE arrangement by 1 July. 
BlackRock dominated our most-read section in 2020 when we compiled this list, mainly through its partnerships with the biggest custody banks, but this year – where it was relatively quieter on that front – this was its big move in the securities space for the 12 months.
Our most read stories from 5-1 will be released tomorrow.