It turns out the team at Global Custodian are just as obsessed with data as the securities services industry (only, we know how to use it).  As per tradition, we now publish the top 10 stories of the year based on page views on an annual basis. This year we've also dug into the numbers and calculated our most popular blogs, interviews, features, podcasts, videos, documentaries and podcasts from the year.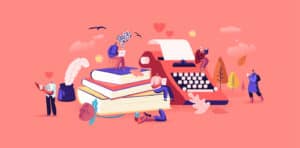 Make sure you keep an eye out for part two which will look at the biggest news stories of the year from rankings 10-6, but for now, here's a breakdown of some of our other biggest hits from 2021.
Most read interview
Not a year has gone by without someone trying to buy us but there was only one natural fit, say BBH partners
Get ready for a lot of Brown Brothers Harriman M&A talk in this year's most read, and interesting as it was the post-State Street acquisition announcement interview that you enjoyed most this year.
After years of what they called 'rumours', Brown Brothers Harriman partners, Bill Tyree and Seán Páircéir discussed the transaction that will see the Investor Services unit be acquired by State Street, highlighting the challenges of being a specialised custodian, the benefits of uniting with a larger organisation and what it means for their team, products and clients.
As for the headline, it came from this quote: "Since I've been managing partner, and for the eight years before that, there was never a year we were not approached by either an investment bank or a large financial institution looking to acquire the firm or part of the firm," explained Tyree, managing partner at BBH and chair of the firm's executive committee. "One of the nice things about being a private partnership is that you can't be bought, you can only be sold."
Most read Fireside Friday

Fireside Friday with… Roman Regelman

At the start of the year, Global Custodian brought back its Fireside Friday segment where we interviewed a senior executive each week on a crucial topic for the securities services industry. Out of the 52(ish) entrants, perhaps usurpingly, it was the Q&A with Roman Regelman which emerged as the year's most read piece.
BNY Mellon had kicked off the year with a flurry of ground-breaking announcements, including a new front-to-back alliance with Amundi ALTO, an expansion of its partnership with BlackRock Aladdin, and the launch of a new Digital Assets unit that will prototype a new custody solution.  
These developments built on a number of new changes the world's largest custodian introduced the previous year, as it looks to transform its service model for clients. BNY Mellon's CEO of asset servicing and head of digital, Regelman, spoke with us about its transformational roadmap and how its latest announcements will guide its approach for the rest of the year.
Honourable mentions should go out to State Street's Mostapha Tahiri and HSBC's Adnan Hussain who were not far behind in second and third most-read, respectively.

Most read blog
How DTCC ended up at the centre of the war between Reddit traders and hedge funds 

When we put together our annual predictions for the year to come, there are some things – pandemic, for example – that you can never predict, and the Robinhood/GameStop saga was another. The most read blog of the year was our overview of how DTCC ended up at the centre of the war between Reddit traders and hedge funds.
As outrage over Robinhood's decision to restrict trading in stocks such as GameStop and AMC exploded, questions around clearing and settlement came thick and fast. We had an attempt at making sense of it to all, while the discussion certainly didn't stop there with this blog in February as conversations rumbled on throughout the year at venues from US Congress to Sibos.
Thought leadership

A world of opportunity: Evolving the digital asset ecosystem

Just to clarify, this section is our partner content, so these are sponsored articles, however, there have been some brilliant and enlightening pieces throughout the past 12 months. The most read was A world of opportunity: Evolving the digital asset ecosystem, a conversation with Ryan Marsh, Citi Securities Services' global head of DLT & digital innovation. We noted how digital assets have the potential to transform investment processes within capital markets, and how Citi is taking a leading role in helping the ecosystem evolve under the guidance of Marsh and his new team.
"Whether it's a bond, equity, piece of real estate or a cryptocurrency, once digitised, it can all be serviced in a common type of infrastructure whether that's an exchange, CSD or a public peer to peer network. If it operates on DLT, it enables atomic, immutable and automated movement of assets that should reduce the cost of Investments," said Marsh. "I believe cryptocurrency market cap is going to be overtaken fairly quickly by alternative assets and eventually securities as well."
Most watched

Market trends in ESG and green finance

This was a close race for first place within our video interviews this year – excluding our documentaries – but prevailing was Tom Ahern, head of relationship management, Corporate Trust at BNY Mellon discussing market trends in ESG and green finance. Both issuers and investors are demonstrating an increasing engagement with ESG and green finance and our interview with Ahern delved into those conversations and questions being asked. Runner-up in this category was BNY Mellon's Caroline Butler with her interview after receiving the Industry Person of the Year award for 2021.
Most listened to

GC Stories: Kate Webber

In a year where the Global Custodian podcast section flourished – through There's Always a FinReg Angle, GC Stories and GC Legends – it was an interview with Northern Trust's Kate Webber which was the most listened to. Webber, lead product manager, fund services at the custodian is also the founder of Women in Asset Servicing, a group established to grow female representation across all levels of the financial services industry. Kate discussed the goals of the association, her background, some of the incredible women she has known throughout her life and how they have shaped her journey, and the endeavours of Women in Asset Servicing going forward. Just behind Webber was a string of There's Always a FinReg Angle episodes featuring regular guests in Citi's Sean Tuffy and Virginie O'Shea, founder of Firebrand Research.
Biggest regulatory story
SEC to bring securities lending 'out of the dark' with new proposed regulation

Frankly I'm shocked that CSDR and the buy-in saga doesn't grace the top of this section – though not enough to have a Kanye/Taylor Swift moment here – but the most read regulatory story occurred right at the end of the year in SEC to bring securities lending 'out of the dark' with new proposed regulation.
The US securities watchdog is looking to follow its European counterparts by putting a spotlight on securities lending transactions in a bid to bring transparency to what it called an opaque area of the market.
The proposed Exchange Act Rule 10c-1 from the Securities and Exchange Commission would require securities lenders to provide the material terms of transactions to a registered national securities association, such as the Financial Industry Regulatory Authority. The national securities association would then make the material terms of the securities lending transaction available to the public.
Most read feature
When two worlds collide: Creating Zodia, an institutional crypto custody model

Interestingly the most-read feature of 2021 was posted just two-weeks into the year, though you could argue it's had more time to be read. When two worlds collide: Creating Zodia, an institutional crypto custody model involved a conversation with Justin Chapman of Northern Trust and Alex Manson of SC Ventures to discuss the launch of the  cryptocurrency custody offering developed by the two banks.
This was big news at the time, given it was before many of the biggest custodians had officially announced their forays into digital asset services.
"We have an amount of conviction that digital assets are here to stay – not specific to any kind of product – but this will only continue to gain in importance," said Manson. "However, this is a market where the market cap is dominated by retail investors who are experimenting with the asset class and in order for institutional investors to enter the market, they require the infrastructure."
Nine months later, Pure Digital successfully executed a live test trade on its wholesale digital currency trading platform, leveraging Zodia Custody.