Global Custodian is pleased to reveal the four nominees who have been shortlisted for the annual Fund Services Industry Person of the Year award.  
The award is handed out twice a year – in November for fund services, and March for custody – to recognise those individuals who have gone above and beyond in their role over the past 12 months. 
The honour highlights achievements regardless of organisation size and has been running since 2017. 
Previously, the award had been handed out twice a year on a geographical basis with a US recipient in November and the rest of the world covered in Global Custodian's March event in London. This was altered following the pandemic changing in-person events to a digital format. 
The winner of this year's award will be decided via a vote during the Industry Leaders Awards event on 18 November 2021 at Chelsea Piers, New York.  
Previous recipients from BNY Mellon, Northern Trust, Citi, Deutsche Bank, Intertrust Group and Digital Asset. 
Given the many, many thousands of senior executives across the fund services industry, just making the shortlist is an incredible accomplishment, so Global Custodian would like to congratulate all of this year's nominees. 
 Anne Anquillare, head of CSC US Fund Services 
It takes something for a specialist, boutique fund services provider to make the list of industry person of the year, and over the past 12 months Anne Anquillare, head of CSC US Fund Services, has done just that.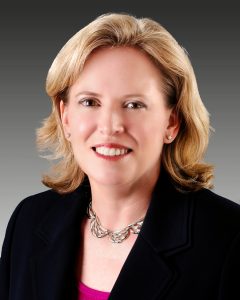 Anquillare was known for most of the year as head of US fund services provider, PEF Services, before the company's headline moment over the past 12 months when it was acquired by CSC, which spells an exciting future for the private equity fund servicing specialist.  
However, the year was about much more than its acquisition.  
Private equity administration mandates are increasing in frequency across the industry, but seldom are the deals made public. From what we do know about PEF Services' year, the company has won deals with RFE Investment Partners, Blue Flag Partners and Star Mountain Capital, the latter for SBIC administration. 
PEF Services has previously been recognised as One to Watch within the fund services space by Global Custodian as we witnessed its expansion. The firm supports multiple fund types and investments including SBICs, real estate, buyout, venture, debt, co-investment, SPVs and fund of funds. 
PEF also made its debut in Global Custodian's Private Equity Administration survey this year, exceeding the average by 24 basis points.
"Entering the survey for the first time, PEF Services has produced a largely pleasing set of results which surpass the global average in many categories, notably Technology and Client Service," wrote Global Custodian special projects editor, Richard Schwartz. 
Given its focus on the two aforementioned areas of technology and client service, the results showed PEF Services is exactly as advertised, a boutique provider focused on client services but unafraid to make technology enhancements. Through a range of whitepapers and deep dives into some of the more complex aspects of private equity services, Anquillare and PEF have also established themselves as thought leaders in the niche space. 
Jeff Boyd, chief executive officer, Northern Trust Hedge Fund Services 
At a time where many have questioned the focus and investments going into fund services units from the world's biggest custodians, few could argue that Northern Trust has not been refining its offerings.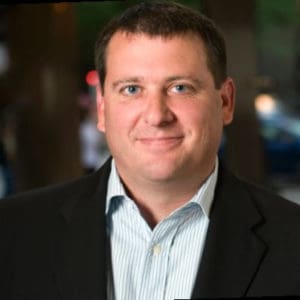 In his three and a half years as chief executive officer, Northern Trust Hedge Fund Services, Jeff Boyd has led the asset servicer to capture numerous client mandates and roll out technology enhancements. 
Though not all made public, the fund services unit was depicted by Michael O'Grady, chairman, president and chief executive officer of Northern Trust as one of the highlights of the third quarter: "Some of the new business that came on line during the quarter, was in North America, it was in fund services and specifically fund administration, plus other services related to that," O'Grady said, just weeks ago. 
As news of those deals may trickle out in the coming months, one deal we were aware of was Pershing Square Capital Management which selected Northern Trust to provide multi-jurisdictional administration services for its funds across three domiciles.  
The addition of Pershing Square built upon Northern Trust's impressive list of hedge fund clients, which includes Anchorage Capital Group, Citadel, ExodusPoint Capital Management and Magnetar Capital, among others.   
As for tech enhancements over the past 12 months, Boyd and his team have been busy. At the end of last year, the fund administrator launched a new investor portal for hedge funds, offering updated data feeds, customised views and analysis in response to client demand for insight to empower their decision-making process.  
Then over the space of two months, Northern Trust invested further in its Omnium platform: first, through a new web-based workflow tool designed to provide asset managers and asset owners with a consolidated view of corporate action and dividend events affecting fund portfolios; secondly, with the next iteration of its Rec Dashboard, the workflow tool which provides a real-time view of breaks and reconciliations in trade activity between asset managers and other institutions. 
On top of this, Northern Trust launched an AI-powered solution in collaboration with Microsoft Azure Applied AI Services to extract unstructured data and make it accessible to investors. The solution will read stored documents and fund manager reports on holdings and performance of hedge funds' other alternative assets and pull out data points including asset names, currencies and market value. 
David Nable, managing director, head of commercial strategy, client and partner development, Arcesium 
With responsibility for client and partner development, it was hard to overlook David Nable's work with Arcesium for this year's Industry Person of the Year award shortlist.
Arcesium's work with JP Morgan – a partner and investor – continues to reap rewards for both sides.  The link between the two firms dates back to 2017 when JP Morgan announced it would use Arcesium's middle- and back-office software to support its hedge fund administration platform, and the partnership has culminated in a strategic investment.  
This year US hedge fund Hill Country Asset Management adopted the joint offering developed between the two, with Arcesium supplying the middle- and back-office technology and JP Morgan taking on the fund administration. 
Outside of its work with JP Morgan, Arcesium continues to innovate. This summer the post-trade technology vendor launched a new performance allocations tool designed to streamline and reduce fund accounting risks. PerformA aims to simplify the investor accounting process and reduce the risks, costs and manual errors associated with typical spreadsheet-based fund accounting. 
PerformA moved Arcesium solidly into the private equity space, expanding from its typical focus on hedge funds and fund administrators. 
Last year, Arcesium began moving forward with European expansion plans through a new London office and personnel hires. This paid dividends in February 2021 when London-based alternative investment firm Broad Reach Investment Management selected Arcesium's modular treasury suite to scale its treasury operations and management functions in February this year. 
Finally, Arcesium also partnered with Snowflake, the Data Cloud company, during 2021, which will serve as its foundational database designed to extend its data platform capabilities. 
The move is aimed at allowing Arcesium's clients to directly access and process real-time business information through the Snowflake partnership. 
Bill Stone, CEO and founder, SS&C 
The Industry Person of the Year award is about the achievements of the past 12 months, so Bill Stone's inclusion on this shortlist is not related to building the world's largest fund administrator from the ground-up, or the fact that he received our Lifetime Achievement Award a few years back.  
Stone and SS&C have been growing organically over the past year – in a relatively quiet period of M&A for the fund services giant – and the expanding list of clients and mandates are a testament to the CEO's work and vision. 
SS&C hit $2 trillion in assets under administration this year – which in itself is a feat – and it has done this thorough onboarding $400 billion of assets over the past 18 months. We should note that we've written this just days before SS&C announces its third quarter results which could build on this. 
In addition, SS&C's front-to-back service – launched through its acquisition of Eze Software – is gaining traction, as is its Global Investor and Distribution Solutions (GIDS) platform and Singularity, its middle- and back-office platform for insurance companies.  
The number of new business wins across its expansive range of service offerings has been quite astounding this year. On the transfer agency side of the business, SS&C has won several high-profile servicing deals in Europe from the likes of Aberdeen Standard Investments, Janus Henderson, Conbrio Fund Advisors and Eurizon. 
Meanwhile Singularity, has signed on more than 50 clients and the front-to-back offering using Eze Eclipse as the underlying investment platform had gained 150 clients – according to an update earlier this year – including 80 emerging fund managers.   
Whether it's private equity, insurance, transfer agency or hedge funds, the business has rolled in for SS&C this year under Stone's leadership and technology enhancements and top-level personnel additions have capped off a successful 12 months for the fund services provider.