The fund services community was honoured at the 2022 Global Custodian Industry Leaders Awards at Chelsea Piers in New York last night, as a handful of dominant service providers swept multiple honours.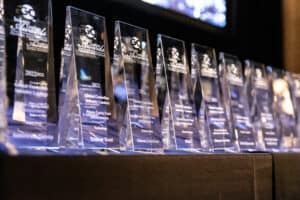 Morgan Stanley scooped three Prime Brokerage awards, while there was an all-time high haul for Ultimus which won seven awards across Private Equity, Mutual Fund and ETF Administration categories.
T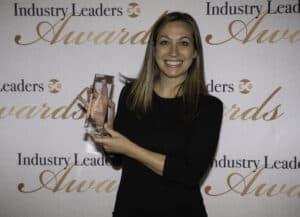 here were also double wins for CSC, Citco, HSBC, Opus Fund Services, UMB and BNY Mellon.
The evening recognised the outstanding performers from Global Custodian's Prime Brokerage, Hedge Fund Administration (HFA), Private Equity Administration (PEFA), Mutual Fund Administration (MFA) and Exchange-Traded Fund Administration (ETFA) surveys.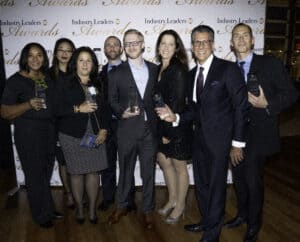 The Prime Brokerage section produced one of the most varied set of winners we've seen during this long-tenured event, with six different winners. In addition to Morgan Stanley's aforementioned treble, there were wins for Goldman Sachs, JonesTrading, Lazarus, Clear Street and Pershing.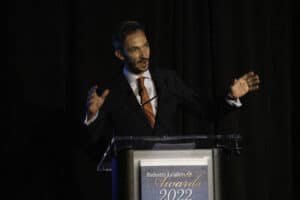 In Private Equity Administration there were honours for SS&C, Trident Trust, Intertrust and CSC, while – outside of the Ultimus scoops – ETFA awards were handed to HSBC, State Street and BNY Mellon.
Outside of the survey results, outstanding individuals were honoured with personal awards, including Jack Seibald of Cowen and Pete Cherecwich of Northern Trust.
The Editors' Choice and Innovation awards look to cover the sections of the industry which our surveys do not reach and, subsequently, there were awards handed out for product launches, partnerships and technology developments.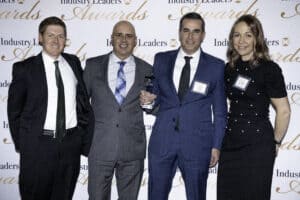 Citco received Best New Fund Services Project for its Cloud Migration last year, Apex Group won Private Markets Initiation of the Year, while Northern Trust and Fenergo were recognised as Fund Services Partnership of the Year for their link-up.
The increasingly coveted Fund Services One to Watch Award (previously won by Intertrust, Ocorian and Sanne Group) went to Suntera, while a newly introduced award – Fund Administration Challenger of the Year – was handed to JTC Group.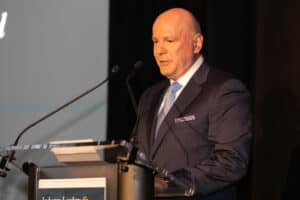 On the technology side, Fund Services FinTech One to Watch went to rising star FundGuard, while Temenos Multifonds was awarded for a stellar year with Fund Services FinTech Provider of the Year.
This year, Global Custodian highlighted areas of focus within its Innovation awards segment, with Alter Domus recognised for ESG Reporting, UMB for Data Processing and Cowen for Outsourced Trading. Ever-present within Global Custodian's award winners list – Maples Group – was also awarded for ESG Fund Services, while there was also a nod to Symbiont for Blockchain Technology.
The full list of winners from the Industry Leaders awards can be found below: 


| | |
| --- | --- |
| Private Equity Fund Administration | |
| Private Equity Fund Administrator of the Year | Ultimus LeverPoint |
| Client Service | SS&C |
| Onboarding | Ultimus LeverPoint |
| Technology | Trident Trust |
| Reporting  | Intertrust |
| Capital Drawdowns and Distributions | CSC |
| Mutual Fund Administration | |
| Mutual Fund Administrator of the year | Ultimus Fund Solutions |
| Client Service | UMB |
| KYC, AML and Sanctions Screening | Ultimus Fund Solutions |
| Prime Brokerage | |
| Prime Broker of the Year | Morgan Stanley |
| Cap Intro | Goldman Sachs |
| Client Service | JonesTrading |
| Technology | Morgan Stanley |
| Best provider – Small Cap Clients | Lazarus |
| Best provider – Mid Cap Clients | Clear Street |
| Best provider – Large Cap Clients | Morgan Stanley |
| Operations | Pershing |
| Hedge Fund Administration  | |
| Hedge Fund Administrator of the Year | Opus Fund Services |
| Client Service | Opus Fund Services |
| Reporting | Citco |
| Fund Accounting | U.S. Bank Global Fund Services  |
| Exchange Traded Fund Administration | |
| Exchange Traded Fund Administrator of the Year | Ultimus Fund Solutions |
| Client Service | Ultimus Fund Solutions |
| Reporting | HSBC |
| Securities Lending | State Street |
| Editors' Choice  | |
| Best New Fund Services Project | Citco |
| Private Markets Initiative of the Year | Apex Group |
| Fund Services Partnership of the Year | Northern Trust – Fenergo |
| Fund Services One to Watch | Suntera |
| Fund Administration Challengers One to Watch | JTC Group |
| Fund Services FinTech One to Watch | FundGuard |
| Fund Services FinTech Provider of the Year | Temenos Multifonds |
| ETF Initiative of the Year | BNY Mellon |
| Innovation Awards | |
| Innovation in Data Processing  | UMB |
| Innovation in Outsourced Trading  | Cowen |
| Innovation in ESG Fund Services  | Maples Group |
| Individual Awards | |
| Industry Legend | Jack Seibald  |
| Industry Legend | Pete Cherecwich  |