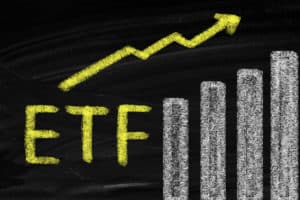 Global Custodian has launched its second annual exchange traded fund (ETF) administration survey, targeting custody banks and fund administrators which have bolstered their services for this booming market.
The GC ETF Administration survey seeks to benchmark providers in a number of key service areas such as ETF Basket Services, ETF Servicing Model, Client Service, Fund Accounting, Onboarding/Launch Support, Technology, Reporting and Compliance Services.
Following a consultation with last year's providers, Global Custodian has also introduced two new categories to the survey: Securities Lending and ETF Workflow Process.
The Securities Lending category will gauge the quality of collateral services, market coverage, and revenue returns custodians and fund administrators are able to provide to their clients, while the ETF Workflow Process category will look to capture asset manager feedback on order capture, data delivery, and speed of processing.
The survey comes in two parts: one is the provider survey which administrators and custodians will fill out to give background on their business, and the other is a client survey whereby the asset manager/ETF sponsor would rate their provider(s). We encourage all providers to actively engage in the survey, and the more responses we receive, the more accurate survey scores will be.
The launch of the survey comes as the ETF market reports its fastest ever start to the year with a new record of $139.6 billion in monthly inflows in February, up by 5.7% on the previous month, according to ETFGI.
Meanwhile, a separate study from Brown Brothers Harriman found 72% of ETF investors plan to increase their ETF allocations in the next 12 months, and a further 65% plan to increase their exposure to active ETFs.
The surge of activity in the ETF market, coupled with the growth of innovation in new product types such as non-transparent ETFs, the transition from active mutual funds to ETFs, and launch of Bitcoin ETFs and ESG ETFs, has placed increased importance on the service models and technology of providers.
Last week, State Street announced it had opened its ETF trading platform, Fund Connect ETF, to all issuers, regardless if they use the bank as their custodian. Providers including BNP Paribas Securities Services, BNY Mellon, CIBC Mellon and Citi have also announced a slew of new ETF servicing mandates this year.
The survey will close on Monday 17 May. For all survey enquiries, please contact GC's survey administrator Beenish Hussain – beenish.hussain@globalcustodian.com