FIS – Franklin Templeton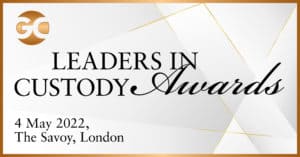 In late 2021, the $1.5 trillion asset manager Franklin Templeton outsourced its entire global transfer agency (TA) operations to FinTech FIS in a decision that some believe could have major repercussions on how investment firms approach their back-office processes. 
As per the terms of the agreement, FIS assumed control of Franklin Templeton's global transfer agency (TA) function – as either a sub-agent or delegate – depending on the jurisdiction involved. 
Franklin Templeton transferred the rights to certain aspects of its intellectual property to FIS – principally solutions supporting the ability to offer multi-jurisdictional international TA services plus 529 college saving plan functionality. 
Outsourcing TA will let Franklin Templeton concentrate on its core competences, namely delivering solid returns, product innovation and the provision of quality customer service. 
The deal will see 1,450 Franklin Templeton employees given the opportunity to join FIS showing the scale of the deal. 
Following a deep dive into the deal by Global Custodian in January 2022, we believe that moving forward, with asset managers looking to generate operational alpha, many will continue to scrutinise their back-office processes and assess whether these functions need to be carried out internally, or if they can be delegated to a capable third-party. 

JP Morgan – Danske Invest 
When Danske Bank decided to end its custody agreement with its asset management arm in Denmark back in December 2020, a selection process in an incredibly competitive market began. With the likes of Citi, BNY Mellon and Northern Trust upping their Nordic presence over the past year the mandate covering $70 billion worth of funds was highly coveted, but it was JP Morgan which secured the deal for over 140 funds.  
"JP Morgan's global franchise, combined with a long history of service provision in Denmark, helped us decide they were the perfect partner for Danske Invest Funds," said Morten Rasten, executive director at Danske Invest Management, in August 2021. "Their strong platform and people will allow us to focus on delivering first class fund products for our investors." 
The mandate was a big win for JP Morgan as it continues to solidify its Nordic presence in a competitive market for the biggest global custodians. The bank had previously won back a global custody mandate from Valtion Elakerahasto (VER), the State Pension Fund of Finland, in December 2020, after hiring Jopi Sairio, SEB's former head of investor services for Finland in a newly created role just six months prior. 

Northern Trust – Local Government Pension Scheme (LGPS) funds 
Northern Trust had a banner year in the UK when it came to mandates from pension funds, but the standout deal was from eight united Local Government Pension Scheme (LGPS) funds with combined assets of $61.6 billion appointing the bank for global custody services. 
The contracts were awarded under a National LGPS Framework Multi-Provider Framework Agreement which gave funds the option of five custodians to select from. The service providers included Northern Trust, BNY Mellon, CACEIS, HSBC and State Street. 
The mandates include pension funds from Cambridgeshire, Essex, Hampshire, Hertfordshire, Kent, Norfolk, Northamptonshire and Suffolk.  
Northern Trust didn't stop there when it came to UK deals over the past 12 months; other mandates rolled in from Guernsey-domiciled investment firm Castelnau Group, the UK's Coal Pension Trustees Services (CPT) and the Marks & Spencer Pension Trust.


State Street – Connecticut Retirement Plan and Trust Funds (CRPTF) 
Not all mandate wins are equal, and not all should be judged solely on the size of the deal. For State Street, the selection by the Connecticut Retirement Plan and Trust Funds (CRPTF) to provider master custodian services and accounting administration for its $61 billion of assets, had layers to it. 
Announced in November 2021, the deal for State Street represented a re-appointment following an eight-year break. In that time, CRPTF had opted for State Street's arch-rival BNY Mellon as its asset servicer. To win the deal back from BNY Mellon was a huge victory. 
According to CRPTF, the pension fund selected State Street "due to their exceptional global custody capabilities for multi-asset classes, innovative technology solutions, strong internal controls, tax reclaims process, advanced financial accounting, and account administration".   
The pension fund also pointed out State Street's focus on technological solutions and commitment to client services.  
In addition to the CRPTF and the internally managed funds, State Street will also serve as an investor account administrator for the State of Connecticut's Short-Term Investment Fund (STIF), a $12.5 billion fund.