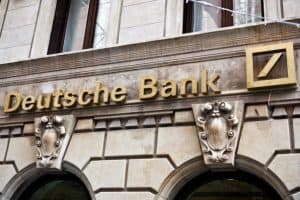 Deutsche Bank has promoted a trade finance and cash management veteran to run its European securities services business, replacing Graham Ray who resigned in June.
James Cox has taken on the role, following a 10-month stint as global chief operation officer (COO) of securities services and global transaction banking (GTB) EMEA, Global Custodian understands.
Deutsche Bank has also promoted Jeslyn Tan to head of securities services global product management. Tan – who has operated at the bank for 19 years – will also join Deutsche's securities services executive council.
Cox, a 17-year veteran at the German bank, has occupied a variety of senior trade finance and cash management roles. It is understood Cox will remain COO of securities services until a successor has been found, in addition to his new responsibilities.
He replaces Ray, Deutsche Bank's long-time head of investor services product management, and most recently, head of securities services EMEA. Global Custodian understands Ray is set to join BNP Paribas Securities Services in a senior sales role.
The promotion of Cox marks the latest trend for Deutsche Bank promoting internally for senior roles, following a similar move with Ray.
Fiona Gallagher, who has served as chief country officer for Ireland and head of GTB for Ireland, was given the additional responsibilities of global head of securities services, after GC Legend Satvinder Singh resigned after six years in the role.
Elsewhere Jesyln Tan, another long-time Deutsche Bank securities services veteran in Singapore, was promoted to deputy head of global product management. She was previously global head of custody and clearing product management and head of product management for securities services in the APAC region.
In August 2017, Deutsche Bank also promoted its co-head of investor services for Asia-Pacific to head of securities services for the region. Anand Rengarajan had been with Deutsche since 2000, having held various roles in sales, product and products for cash management and investor services across India and Singapore.