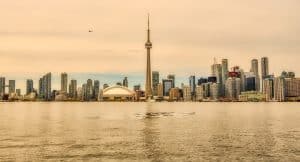 CIBC Mellon has been selected as the post-trade service provider for CI Financial and its 14 CI WisdomTree exchange traded funds (ETFs) with $1 billion in assets under management (AuM).  
The mandate will include custody, fund accounting and other ETF services including basket creation, dissemination, settlement and reporting. 
CI Financial, one of Canada's largest investment companies, recently completed its acquisition of WisdomTree Investment's Canadian ETF business, increasing its ETF portfolio to nearly $10 billion in AuM.  
"We are increasing the scale of our ETF business and expanding our line-up of ETF mandates and product offerings, and we view CIBC Mellon as a long-term strategic partner who is well positioned to support our global expansion in this key growth segment," said Caitlin Dean, senior vice-president, portfolio operations and chief operations officer, funds, CI Investments.  
"We recognise CIBC Mellon's superior ETF capabilities, its demonstrated expertise, and its significant market share in the Canadian ETF space." 
As a leading Canadian provider of integrated services for ETF providers, CIBC Mellon's ETF solutions include indicative net-asset-value (NAV) production, automated basket creation and dissemination – including custom and index baskets – and secured interfaces facilitating streamlined ETF orders.  
The company services 18 of the 37 ETF sponsors active in Canada as of the end of April, servicing more than 345 Canadian ETFs and over 430 listed ETFs in Canada. 
"ETF providers continue to tap into CIBC Mellon's ETF services for the company's local market expertise, access to global resources, and our ability to support ETFs, ETF series of mutual funds and ETFs with mutual fund series," said Ronald C. Landry, head of product and Canadian ETF services, CIBC Mellon.