BNP Paribas has run its first trade on JP Morgan's Onyx Digital Assets platform, becoming the first European bank to trade on the blockchain-based network.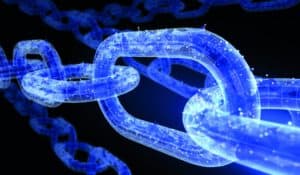 "Digital transformation is a key pillar of our strategy within Global Markets. Through Onyx Digital Assets, we can now leverage blockchain technology for repurchase agreements creating new opportunities to streamline our processes, access intra-day liquidity and ultimately better serve our clients," said Joe Bonnaud, BNP Paribas Global Markets COO and head of engineering. 
Formed in November 2020, Onyx Digital Assets (ODA) claims to be the world's first bank-led blockchain platform for the exchange of value, information and digital assets. An Ethereum-based distributed ledger technology (DLT) platform that enables the tokenisation of traditional assets, it uses a digitised version of the US dollar for products such as repo agreements and short-term intraday trading. Functioning essentially as a payment platform, it allows immediate US dollar settlement for digital repo transactions. 
"Tokenised assets and Onyx Digital Assets will allow for precise intraday liquidity management.  As such, they could be foundational to adding velocity to collateral, security settlement and ultimately decreasing systemic risks through reduction of intraday credit.  Onyx Digital Assets will further reinforce the intraday fungibility of UST and USD Cash," said Christopher Korpi, BNP Paribas Global Markets managing director, head of US repo trading and sales.  
Currently the Onyx platform only accommodates short-term borrowing against US Treasuries – enabling banks to translate their liquid assets into collateral intraday, with the deal governed by a smart contract defining details such as length of loan and settlement time. However, it's already looking to branch into other areas, including collateral mobility and digital debt insurance.  
"We built Onyx Digital Assets to enable the market to benefit from asset tokenisation at scale," explained Tyrone Lobban, head of Onyx Digital Assets at JP Morgan.  "We will soon be expanding our capabilities beyond repo to other products."  
Since launch, the Onyx platform has processed over $300 billion repo transactions, but until now its focus (and client base) has been focused on the US. BNP Paribas' step into the ring marks the first time a European bank has accessed the network and underscores the bank's ambitions in the digital arena. Its securities services division has been active in utilising blockchain for settlement and custody purposes, including a number of recent partnerships with DLT firms such as Digital Asset and Curv, while its strategic partnership with fund distribution platform Allfunds led to the first proof of concept on the tokenisation of a UCITS fund with Allfunds Blockchain in 2021.  
"In addition to lower transaction costs, real time visibility, automation, and enhanced reporting with sharing of golden data are just some of the features that appeal to the buy and sell-sides," said Paul Daly, head of distribution products and solutions and Carole Michel, fund distribution senior global product manager at BNP Paribas Securities Services, in a March 2022 note. "We expect the digital asset ecosystem to grow significantly over the next few years, driven by changing investor behaviour." 
JP Morgan too has set its sights on becoming a major player in the digital assets space. Alongside the formation of Onyx back in 2020, in 2021 it was the first leading US bank to offer all its clients access to crypto trading accounts, and in February 2022 became the first bank to enter the metaverse, with the launch of a virtual lounge in blockchain-based world Decentraland.