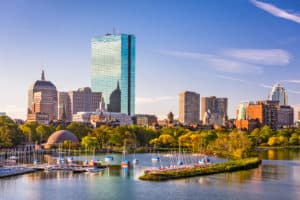 Brown Brothers Harriman (BBH) is rolling out a new look middle-office platform which it claims will give faster turnaround times for asset managers to transform their investment operations.  
The newly branded 'BBH Investment Operations, powered by Infomediary' aims to transform the way its asset manager clients utilise data for front-, middle- and back-office processes. 
Infomediary is BBH's flagship data platform, which gathers data from both its own business and from third-party providers to support front-office decision making, and is connected to some of the most used front-office software providers including BlackRock Aladdin, Charles River, Bloomberg, IHS Markit's thinkFolio, and SS&C's Eze and Advent platforms.  
"We have this foundation in Infomediary, which is integrated with all the major front- and back-office software providers in the marketplace, connected to over 5,000 providers and 150 clients within the investment ecosystem. We have now begun to layer other solutions and services on top of this to meet asset manager challenges in the middle-office," Keith Haberlin, managing director, investment operations, BBH said to Global Custodian. 
The launch of the new look platform follows an internal decision to separate the custodian's FinTech service, which provides technology solutions to other financial institutions, and its investment operations business for asset managers. 
Services on the platform include investment data management, corporate actions, collateral management, trade lifecycle management and NAV oversight. 
Among the core features of the platform is its modular framework, enabling asset managers to take greater control over how they want to transform their investment operations. 
It also allows BBH to provide middle-office services to those large asset managers that are not a custody client of the bank – around half of its 150 Infomediary users.
Haberlin explained through Infomediary, its investment operations platform would be able to integrate fragmented datasets from the vast number of providers asset managers use to facilitate quicker transformation of operating models. 
"Those large asset managers that have an institutional business or have multiple fund ranges will have multiple asset servicers, brokers, distributors and sub-advisors. The problem they face is being able to integrate all this data from providers and their own applications across their global operations," Haberlin added.  
"What we are bringing to the marketplace is a more flexible, modular platform that allows asset managers to decide how they want to streamline their operating model, what functions have the highest priority, and give them control about how they want to do it.  
"We have found this significantly reduces their execution risk when undergoing investment operations transformation and provides a faster return on investment." 
The launch of the new-look platform comes as asset managers are increasingly turning to outsourcing vendors to transform their operating models. According to a survey by BBH of 50 C-suite executives from asset managers with collectively $18 trillion of assets under management, over half said they are looking to improve their data management capabilities through new solutions that will aid front-office decision makings.  
Custodians have stepped up their efforts to provide new data and outsourcing solutions for asset managers, with the middle-office becoming a key battleground for providers to compete.  
The likes of BNY Mellon, HSBC, Citi, and Northern Trust – among others – have made a number of efforts to integrate data from their custody and fund services with front-office systems.