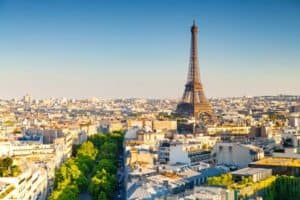 BNP Paribas Securities Services has renewed its global custody mandate with French asset management and insurance group AXA Group, one of its largest clients.
As part of the five-year partnership, BNP Paribas will continue to provide AXA with global custody, depositary bank, order reception and transmission, transfer agency, and international distribution services for its €757 billion of assets.
"We have established a relationship of trust with AXA, underpinned by common ambition and joint innovative projects. Our multi-local, diversified and long-term approach also fits in well with AXA's international strategy," said Franck Dubois, head of France and Belgium, BNP Paribas Securities Services.
The mandate covers seven European markets, including France, Germany, Ireland, Italy, Luxembourg, Spain, and Switzerland, across AXA's insurance, real estate and asset management activities.
"We are delighted to renew our partnership with BNP Paribas Securities Services," added Gautier Ripert, global head of operations, AXA Investment Managers. "Working with their teams of experts allows us to develop new services for our clients, and progress major innovation agenda items such as blockchain."
The renewal is the latest in a string of big custody deals BNP Paribas has won over the course of the year.
These include a mandate with US Bank to provide global custody services for over $10 billion of assets in Europe, as well as a deal with Colombian pension fund Proteccion S.A. to become the global custodian for its $7.5 billion of assets, one of its largest mandates in Latin America.
The French bank was also selected as the provider for Dutch postal pension fund Pensionenfolds PostNL and its €8.6 billion of assets.
BNP Paribas Securities Services reported an increase in revenues of 6% in the third quarter to €535 million, while assets under custody jumped 11% to €10.5 trillion.