Apex Group has partnered with Inveniam Capital Partners to improve its private asset valuations systems through use the firm's blockchain solution.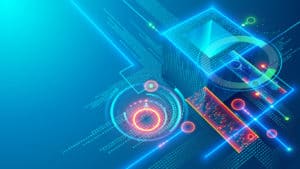 The partnership will see Apex use the technology and Inveniam's data operating system to provide digitally-credentialed private asset data for fully auditable valuations – including real estate, private equity, infrastructure and private credit assets.
The data operating platform credentials the underlying documents which form the basis for private asset valuations, extracts relevant data from those documents, and provides access to third-party valuation providers.
Georges Archibald, chief innovation officer and regional head of North America at Apex, noted the importance of trusted data in being able to transact in private market assets. "Using data that is verified on blockchain, through our innovative partnership with Inveniam will create efficiencies and deliver benefits for the $3 trillion of client assets we service," he said.
Patrick O'Meara, CEO of Inveniam, added: "Our technology and our strategic partnership with Apex Group will allow us to revolutionise the private markets by bringing a new level of trusted information, price discovery and transparency to private markets."