September 18, 2018
GC McLagan Private Equity Administration Survey now live
GC McLagan's 2018 Private Equity Fund Administration is now live for our premium subscribers. If you are not a premium subscriber, you can still purchase your one-off copy by clicking here.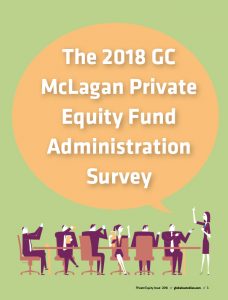 Read More
Read daily updated news in securities services at
www.globalcustodian.com plus regular commentary
and analysis by our editorial team and industry experts.
www.globalcustodian.com
@globalcustodian
For more information please contact,
Chris Lemmon, Deputy Editor, +44 (0) 20 7397 3810, Email
Jonathan Watkins, Editor, +44 (0) 20 7397 3807, Email
Subscribe to Global Custodian, click here. To review your subscription click here.
To Unsubscribe, click here.