Head of Sales and Client Relationship ● Regional Securities Services ● Barclays Bank ● Dubai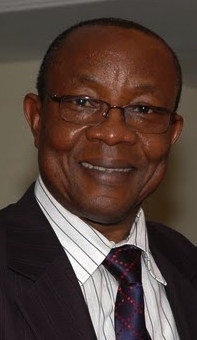 When South Africa's Standard Bank invited Augustine Kwakye-Agyekum, then an assistant manager of financing and marketing at Swaziland Development & Savings Bank, to interview with its securities services division in 1994, he freely admits that he knew nothing about securities services. "I said, 'I don't have any experience,'" Kwakye-Agyekum says. "I had no knowledge at all."
Of course, that didn't last long. Today, Kwakye-Agyekum, who moved with Barclays to the United Arab Emirates last year, rattles off an encyclopedic knowledge of African securities markets. After working with the Bank of Ghana and then the Swaziland Development & Savings Bank, Kwakye-Agyekum arrived at Standard Bank as the demand for custody services across sub-Saharan Africa was beginning to shift away from foreign banks such as J.P. Morgan and State Street and toward domestic institutional investors. Today, he says, the demand is now about 70% driven by domestic institutional investors in sub-Saharan Africa. But, of course, he points out, the demand makeup varies wildly from country to country across the continent. For example, while Kenya has strong demand from both foreign and domestic sources, Ghana, like most other African markets, still sees most of its demand come from outside its borders.
African markets are making some attempts to bring their markets in line with others. For example, many markets haven't tackled dematerialization. Also, in an attempt to attract foreign investors, most African markets are moving to introduce T+3 settlement-which would be great if they had the necessary infrastructure to support it.
"It's good, they should do it, but in line with what the markets can support," Kwakye-Agyekum says.
Still, though, Kwakye-Agyekum says African markets have made some huge strides. Although liquidity is still an issue, it has improved greatly since the last decade. In the 1990s, most markets were closed to foreign investors, especially when it came to government paper. Now many markets, such as Ghana, allow most investors to buy government paper. More and more markets are also opening central depositories.
"We've seen a lot of evolution from what it used to be to what it is now," Kwakye-Agyekum says. It's paid off-African markets have been largely immune to the global slowdown that has hit more developed markets so hard.
Kwakye-Agyekum moved to Barclays in Johannesburg in 2003 in the bank's Africa regional office and later developed the bank's regional custody offering, which is run via Mauritius. In September 2008-in hindsight, quite the time to switch gears-Kwakye-Agyekum moved to Dubai to lead the bank's sales and client relationships for its regional securities services in the commercial banking division for emerging markets. Of course, with this switch, he's no longer moving on to a new challenge with "no knowledge at all"-now, he's the expert. –EH